Selena Gomez mit "Back To You" – Veröffentlichung am Freitag
Donnerstag, 17. Mai 2018 | By
Peter
| Category:
Top News
Selena Gomez präsentiert mit "Back To You" den Titelsong zur neuen Staffel der Netflix-Serie "Tote Mädchen lügen nicht"++ Soundtrack ab Freitag erhältlich
Parallel zum Startschuss für die zweite Staffel der erfolgreichen Netflix-Serie "Tote Mädchen lügen nicht" (US-Originaltitel: "13 Reasons Why") erscheint am 18. Mai auch der offizielle Soundtrack bei Interscope, der insgesamt 20 Titel vereint und bereits vorbestellt werden kann. Der OST zu "13 Reasons Why (Season 2)" erscheint neben der digitalen Version auch in unterschiedlichen physischen Formaten – u.a. als Vinyl-LP, CD und Kassette.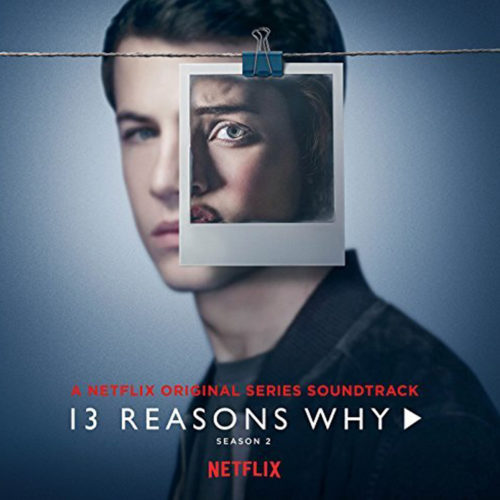 Offizieller Vorbote des Compilation-Albums ist ein brandneuer Exklusiv-Song von Selena Gomez: Die neue Single "Back To You", die von dem Grammy-nominierten US-Amerikaner Ian Kirkpatrick (u.a. auch für "Bad Liar" verantwortlich) und Trackside produziert wurde, feierte erst letzte Woche bei Zane Lowe Weltpremiere und ist seit wenigen Tagen als Stream und Download erhältlich. Bei Vorbestellungen des Soundtracks gibt's "Back To You" als Instant-Download.
Weitere Exklusivtitel des Soundtracks kommen u.a. von OneRepublic feat. Logic ("Start Again"), Billie Eilish feat. Khalid ("lovely"), YUNGBLUD feat. Charlotte Lawrence ("Falling Skies"), Lord Huron feat. Phoebe Bridgers (brandneue Version des Hits "The Night We Met") und Colouring ("Time"). Abgerundet wird das Album zur neuen Staffel wie schon zuvor durch Achtziger-/New Wave-Klassiker – dieses Mal u.a. von New Order, Echo & The Bunnymen, Orchestral Manoeuvres In The Dark, Tears For Fears und Siouxsie and the Banshees.
Quelle: Universal Music