SUNRISE AVENUE – Neues Album HEARTBREAK CENTURY stürmt an die Chartspitze
Montag, 16. Oktober 2017 | By
Peter
| Category:
Top News
Für das neue Album "Heartbreak Century" (VÖ: 06.10.17) reiste Samu Haber nur mit seiner Gitarre im Gepäck um die halbe Welt, nahm sich eine Auszeit, schrieb Songs. "Heartbreak Century" ist gleichermaßen Momentaufnahme wie Zeugnis der persönlichen und musikalischen Weiterentwicklung des charismatischen Frontmanns von Sunrise Avenue.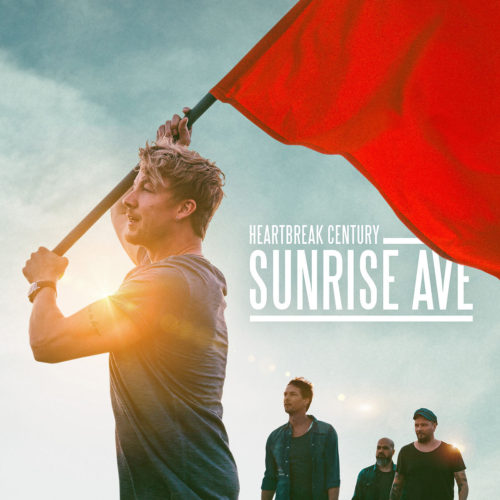 Eine, die sich auszahlt, denn das fünfte Studio-Album platziert sich direkt von Null auf Platz 1 der Offiziellen Deutschen Album-Charts. Gefeiert wird im Anschluss an das ausverkaufte Konzert in der finnischen Heimat. Innerhalb kürzester Zeit ausverkauft, waren auch die Deutschland-Termine der seit 11. Oktober laufenden Europa-Clubtour. Für die große Stadiontournee im Frühjahr 2018 gibt es in einigen Städten noch Rest-Tickets.
Nach vier Jahren Pause eine echte Erfolgswelle, auf der Sunrise Avenue gerade surft. Die erste Single-Auskopplung "I Help You Hate Me" (TOP 10 Airplay-Charts) war bereits ein Vorbote; mit dem Sprung an die Chartspitze untermauern die Finnen ihren Erfolg.
Ab 19. Oktober ist Samu Haber wieder als Coach bei The Voice Of Germany auf dem Bildschirm zu sehen. Den 05. November jedoch sollten sich Sunrise Avenue Fans ganz besonders merken: Sat1 strahlt im Anschluss an The Voice Of Germany und Luke! Die Woche und ich mit der Band als Gast, exklusiv die Dokumentation "Sunrise Avenue Secret Film – Behind The Scenes with Samu Haber" aus und gibt Einblicke in den Weg zur Entstehung des neuen Albums "Heartbreak Century".
Anstehende TV Termine:
19.10.2017 / 20:15 Uhr / Pro7 / The Voice of Germany – Staffelstart
28.10.2017 / 23:40 Uhr / ARD / Ina's Nacht
04.11.2017 / 20:15 Uhr / Schlag den Henssler
05.11.2017 / 20:15 Uhr / Pro7 / The Voice of Germany
05.11.2017 / 22:45 Uhr / Sat1 / Luke! Die Woche und ich
05.11.2017 / 23:30 Uhr / Sat1 / Doku "Sunrise Avenue Secret Film – Behind The Scenes with Samu Haber"
Quelle: Universal Music